Copenhagen luxurious hostel
Next House Copenhagen is much more than just a hostel. We are numerous levels higher. Quality is our keyword, and we take pride in delivering quality in everything we do. With the raw and warm atmosphere, central location and with outstanding communal facilities, our hostel is a gem in itself.
Become part of a great community with people from all over the world. The urban aura and international atmosphere with modern and cozy rooms in high quality form the framework for a home that can be yours next time you visit Copenhagen.
No panic:
The best WiFi
in Copenhagen
- FOR FREE!
What's next?
How about a rooftop party?
In the heart of Copenhagen

Next House Copenhagen
Next House Copenhagen is located just a stone's throw from Central Station, Tivoli and Copenhagen's waterfront and is the city's new luxury hostel.
Botanical Garden
The Botanical Garden is a beautiful oasis in Copenhagen. The garden is a living museum which holds one of the world's largest herbaria with pressed and preserved plants and fungi from around the world.
Harbour Bath
Islands Brygge Harbour Bath is an open-air swimming pool in central Copenhagen, which attracts everyone from families with children and lane swimmers to beach lovers from all over the city.
Meatpacking District Copenhagen
The Meatpacking District is where the majority of the city's food wholesalers are based, especially meat wholesalers, hence the name. Nestled among the butchers are restaurants and a vibrant night life, which is a mecca for the city's hipsters.
Read more
Copenhagen Airport
Copenhagen Airport, otherwise known as Kastrup, is Denmark's largest airport. Getting to and from the airport is easy by train and the Metro.
Nyhavn
Nyhavn, Copenhagen's port pearl, which stretches from Kongens Nytorv Square and all the way along the canal. Many of the old houses are preserved till this day, and the oldest house dates back to 1681.
Town Square
Town Hall Square is the city's great popular place where people move around the clock. The square is inspired by the shape of a seashell, and adjacent to the impressive old Copenhagen City Hall Building.
Tivoli Gardens
Tivoli Gardens is a fairytale amusement park in the heart of Copenhagen. Tivoli opened its doors in 1843, making it the world's second oldest amusement park, and it has been a huge attraction ever since.
Read more
Torvehallerne
Torvehallerne is Copenhagen's exclusive food mecca, with cosy halls where you can get your hands on all sorts of ingredients and delicacies. Otherwise, you can enjoy a delicious meal in one of the small eateries.
Read more
Luxurious hostel in the heart of Copenhagen
Next House Copenhagen exudes high quality and urban elegance and takes contemporary hostels to the "next level". The lively, entertaining and tasteful environment characterizes Next House Copenhagen, which is based in the heart of Copenhagen.
Next House Copenhagen has a very special balanced and cool atmosphere that calls for quality-conscious and curious souls who wants to go on adventures in the buzzing metropolis. You can meet like-minded people and form relationships with fellow travelers and locals, or simply enjoy the space of privacy in peace and quiet.
Next House Copenhagen is located just a stone's throw from Copenhagen Central Station, Tivoli and Copenhagen's waterfront and is surrounded by exciting streets, historic buildings, cultural life, retro cafes and the unique charm that characterizes Copenhagen. Next House Copenhagen is easily accessible by both car and public transport.
What's next?
Dodgeball? Yoga? Party?
A lively and buzzy space to hang out!
At Next House Copenhagen you can book a bed in a dorm from DKK 125,- per night. If you are a social butterfly, our 6-bed dorms and 4-bed dorms are perfect for you. If you prefer peace and quiet, you can book our double or single rooms.
We offer two categories of 6-bed dorms and 4-bed dorms into the categories "For All" and "For Women", just as it's also possible to book the rooms as a private room. We look forward to welcoming you to our oasis in the middle of the buzzy metropolis.
Next House Copenhagen - Short-term home, long-term memories.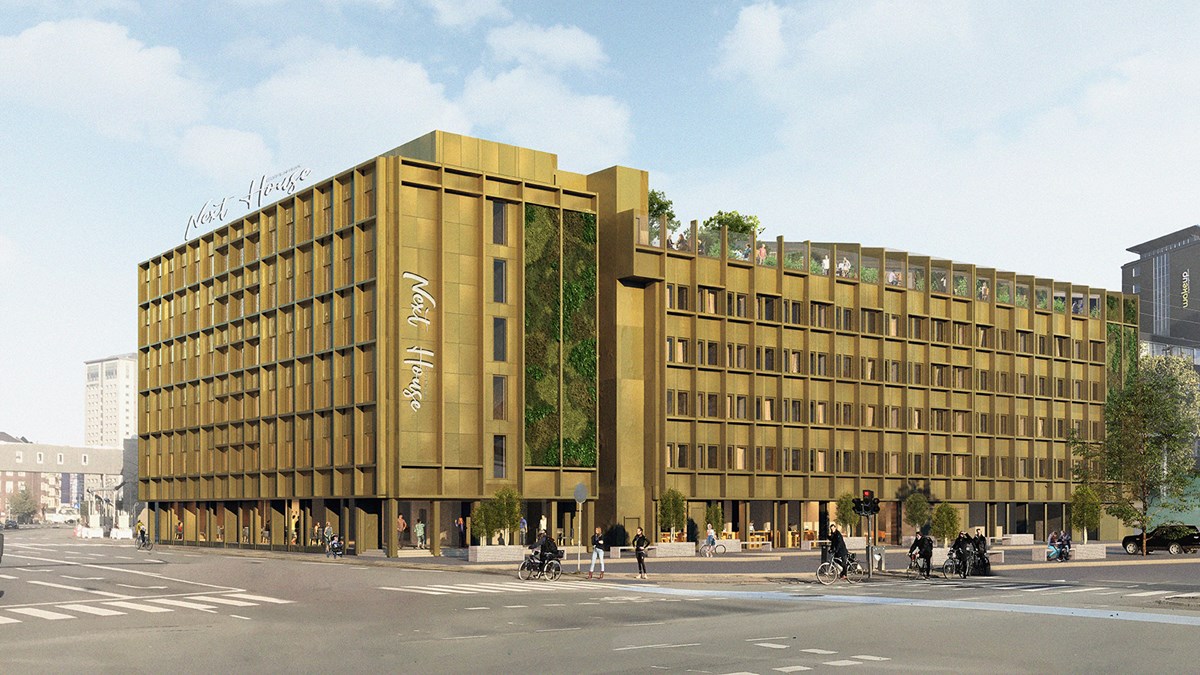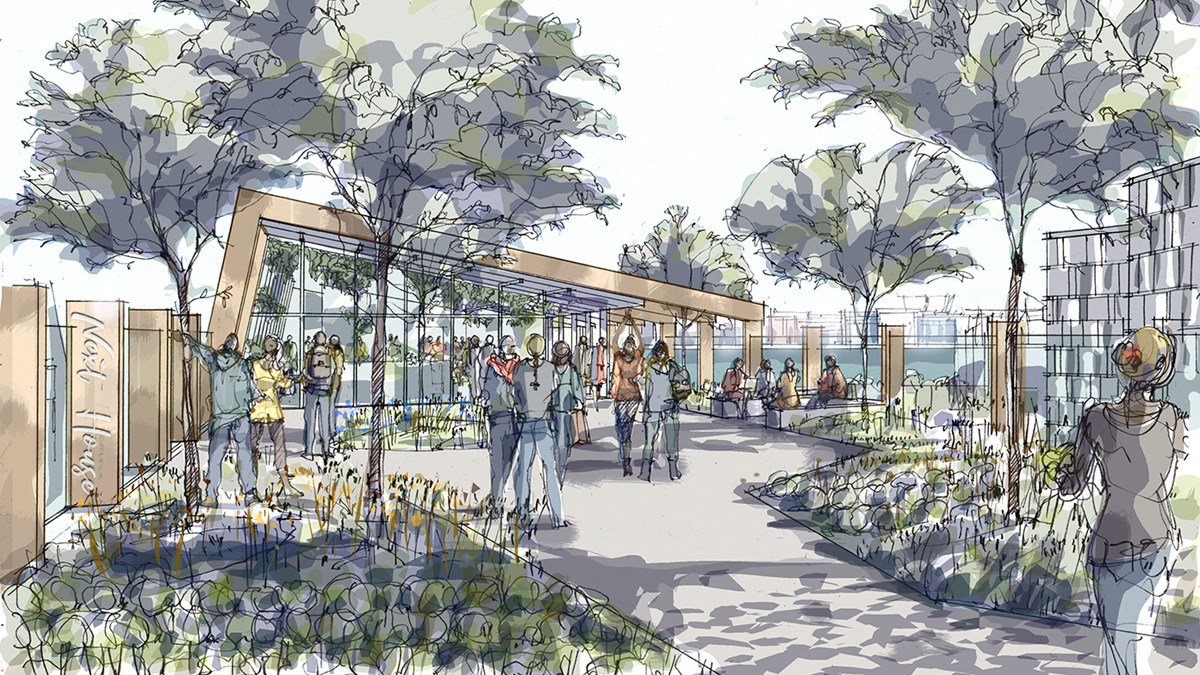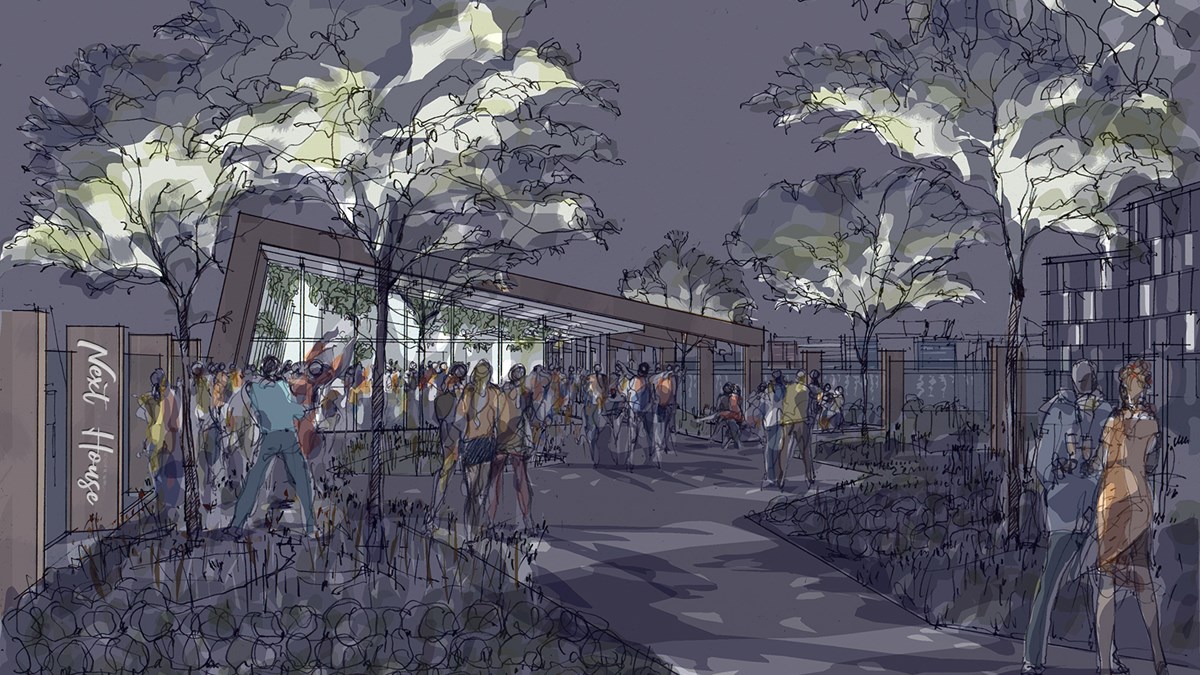 Covid-19 information and what to expect when you visit us
Updated September 2nd, 2021
When we open our luxury hostel, the safety and security of our guests and staff is our top priority. In order to create the best possible security for our future guests and employees, we have launched the following special initiatives:
We will follow, of course, all recommendations and guidelines from the Danish authorities.
All employees will be given detailed information about COVID-19 and instructions based on the authorities' recommendations. Specifically, we have introduced procedures for thorough hand hygiene for our employees based on the authorities' recommendations.
Disinfection stands and bottles will be freely accessible to guests and employees in all common areas and facilities.
We will continuously disinfect exposed surfaces such as door handles, counters, payment terminals and elevator buttons with antibacterial fluid.
There will be clear procedures for dealing with colleagues who may show signs of illness - of course, they do not come to work.
Should we experience a case of Coronavirus among our guests or staff, we will of course contact the health authorities immediately and launch a coordinated action plan based on their recommendations and guidelines.
With SAFE TO VISIT, a program developed by our industry association HORESTA, we ensure a safe visit to our hostel. Read more.